Birth of a Museum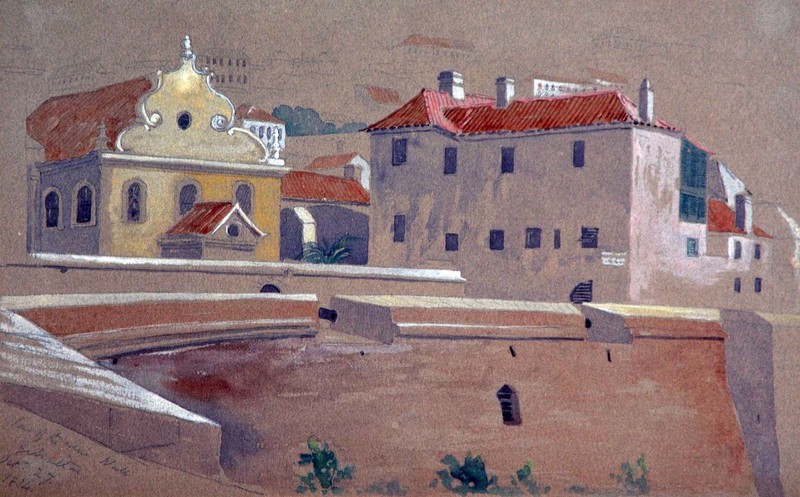 The first known recording of the proposal for opening a museum was made in 1835 when the issue was raised in a meeting of the Gibraltar Scientific Society- a group of British Army Officers who met at the Garrison Library. However, it has been noted that in 1830, the hospital included a "room for specimens of natural history and morbid anatomy".
Because of Gibraltar's turbulent military history, it can be assumed that there had been no time previous to 1830 that the concept of setting up a museum would have even been entertained.
However, a Reverend John White, Chaplain at Gibraltar in the 1770s, collected many zoological specimens and kept detailed records, corresponding with famous zoologists of the time. White wrote Fauna Calpensis the first detailed zoological account of Gibraltar. However it was never published and is now considered lost.
By the end of the 18th Century the Gibraltar Scientific Society had initiated its own museum, which became so central to the Society's activities that in 1842, it changed its name to the Museum Society. A Mr. Frembly was elected as curator on the 19th November 1836. The precise location of the museum is uncertain, but it is known that the museum was housed in rented accommodation and had a large collection of varied specimens beginning to accumulate.
The society owed a lot of its success to individuals with energy and commitment and there are a number of references to notable individuals in the Minutes. An example of this is the Minute of 3rd October 1849 where it is "resolved that a letter of thanks be addressed to Capt. Flint [Secretary] for his valuable support and services; especially in the pains he has taken in the removal and arrangement of the museum".
By 1850, the meetings became infrequent and proposals were put forward to unite the society's museum with the Garrison Library, which had been in existence and functioning independently since 1793. The proposal was not taken forward and the collections were transferred to the Soldier's Home where they suffered mixed fortunes. Gibraltar had lost its first museum.
In the ensuing years, correspondence was passed between Governors and various military personalities on the topic of Gibraltar needing a museum. However nothing concrete was ever done and Gibraltar was without a museum for the next 35 years.